Joey's Community Noticeboard
By admin | Dated August 17, 2016
Heya peeps! I had an awesome Pet of the Week lined up, but I also have a whole swag of info for you. I know you are all busy, and as much as you all look forward to my weekly post, I didn't want you to have to read through pages and pages of superbly written amazingness. So tune in next week for Pet of the Week, and keep reading for a bunch of GVH news!
Firstly, Cupcake Day for the RSPCA was a roaring success! The GVH bakers baked some amazing delicious treats and with my superb salescatship we raised an impressive $424!! A big thank you to everyone who came and purchased goodies. High paws all around!!
Sunday saw Dr John and Nurse William compete in the City to Surf. It was glorious weather and they both finished and survived!
Nurse William completed the race in an impressive one hour and 11 minutes!!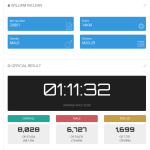 Dr John hasn't disclosed his finish time, but comparing their finish photos, I believe that Nurse William may of pulled up a little better than Dr John.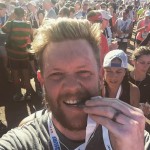 The beard he's sporting at the moment obviously creates a bit of drag when Dr John is running……
We have been contacted by our good friends at Lost and Found Pets Australia that a very handsome Alexandrine has gone missing from Lindfield. Alex has been missing since 12/8/16. Alex is microchipped and is missed terribly by his humans. If you see him, let me know. I will post his missing poster on our Facebook wall after I have posted this.
Lastly, a handsome Boxer called Raffy is in the market for a new family.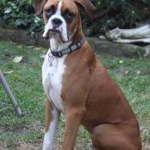 Raffy is an 18month old male Boxer who is desexed, microchipped and vaccinated. Raffy has been living with his Nan, but she doesn't feel she is giving him the best possible life. He is a large active dog, so will need plenty of exercise. If you think you can give him a great new home, please call and speak to the lovely Reception team for more details.
Well, better go. Enjoy the rest of your week and I'll catch you all next week. Meows for now, love Joey xoxo