Why We're The Best Choice For Your Cat
The Best Care, With The Least Stress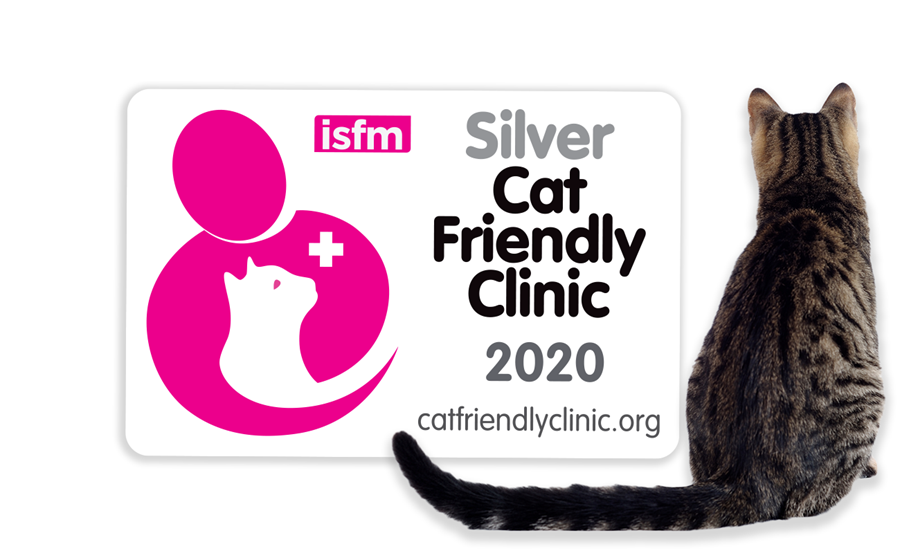 We're an ISFM (International Society of Feline Medicine) silver accredited 'Cat Friendly Clinic'. This program recognises that our facilities and services cater to the unique nature and needs of cats. We're committed to making your cat's visit as stress-free as possible.
We have a cat only waiting room, and two dedicated feline-friendly consultation rooms.
Our staff are trained in the latest low-stress handling techniques for cats. This helps cats feel comfortable in the clinic at all times.
We have a complete range of modern diagnostic and surgical equipment, which ensures your cat gets the help it needs.
We use feline facial pheromone diffusers in the practice to help further reduce stress for cats.
Cat Clinic Sydney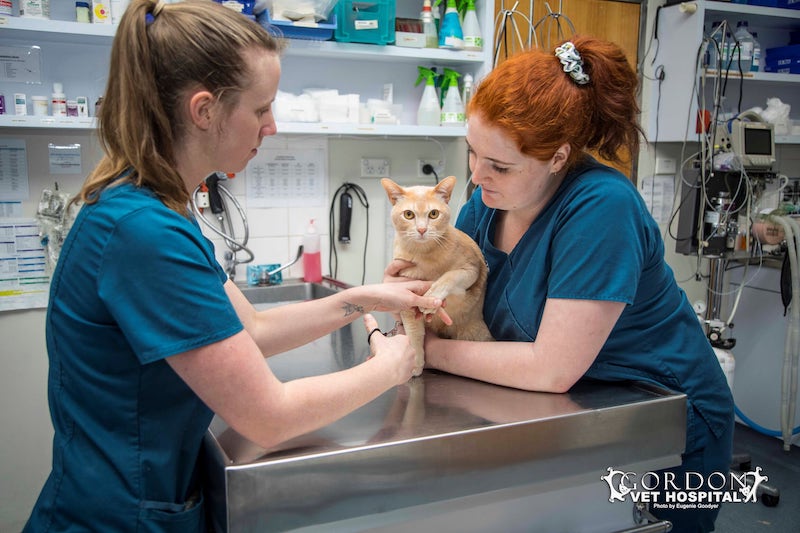 "What greater gift than the love of a cat?" — Charles Dickens
 
We all know the irrevocable and unparalleled passion felt by cat lovers for their feline friends around the world. Subsequently, we know how important your four-legged family member's health is to you. That's why we are constantly improving our Cat Clinic, catering to the unique and complex veterinary needs of cats across Sydney's North Shore.
 
We share your love and dedication to the well-being of your furry companions. Led by our excellent team of veterinary professionals, including staff trained specifically in Feline Medicine, our cat-friendly care will keep your feline friends comfortable, loved and in purrrrfect health.
 
Our Cat Clinic Services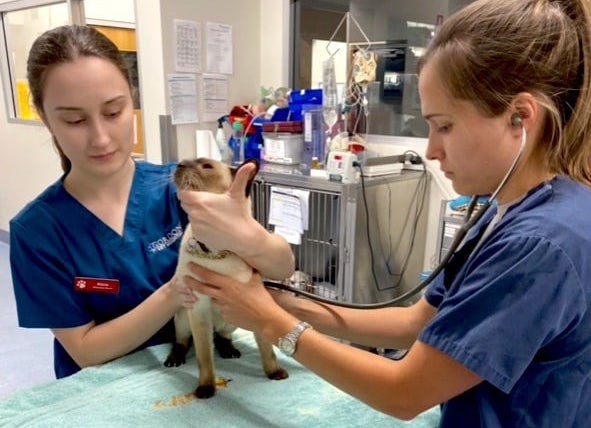 You and your beloved cats will benefit from a range of feline-focused services at our calm, stress-less cat hospital, including but not limited to:
Why Choose Cat Clinic Sydney?
Our expert cat vets, state-of-the-art facilities and unrivalled passion for your purrfect friends means that your tabbies, gingers and tortoise-shells are in the best of hands across the state. Whether your cat is behaving oddly, needs a routine check-up, requires palliative care or more, the North Shore is covered:
Comfortable Kittens: Traditional veterinary facilities are often associated with stressful, caged and cold encounters. Our cat clinic combines all of the medical excellence of our traditional centres with feline-friendly comfort. No interfering dogs, distracting budgies and uncomfortable foreign spaces to upset or disturb your beloved pets.
Experts at Hand: Our fully-accredited and decorated staff are some of the best in the country, and all have a feline affinity – some even swear by their cat adoration. We know what your kittens need.
Mobile Vet North Shore – Locations We Service:
We have been servicing suburbs across the North Shore in established veterinary centres since 1971. Our cat clinic services predominantly accommodate families in and around these areas and can organise house visits if needed:
Book a Cat Clinic Visit Today:
To utilise our cat clinic for consultations, vaccinations, emergencies, treatments and procedures, call us on (02) 9498 3000 or Book Online.
In case of emergencies our pet ambulance is on call to transport your little loved ones to our world class facility.