Contact Us
Gordon Veterinary Hospital
Please call us to schedule an appointment or Book Online. Appointments cannot be scheduled via email.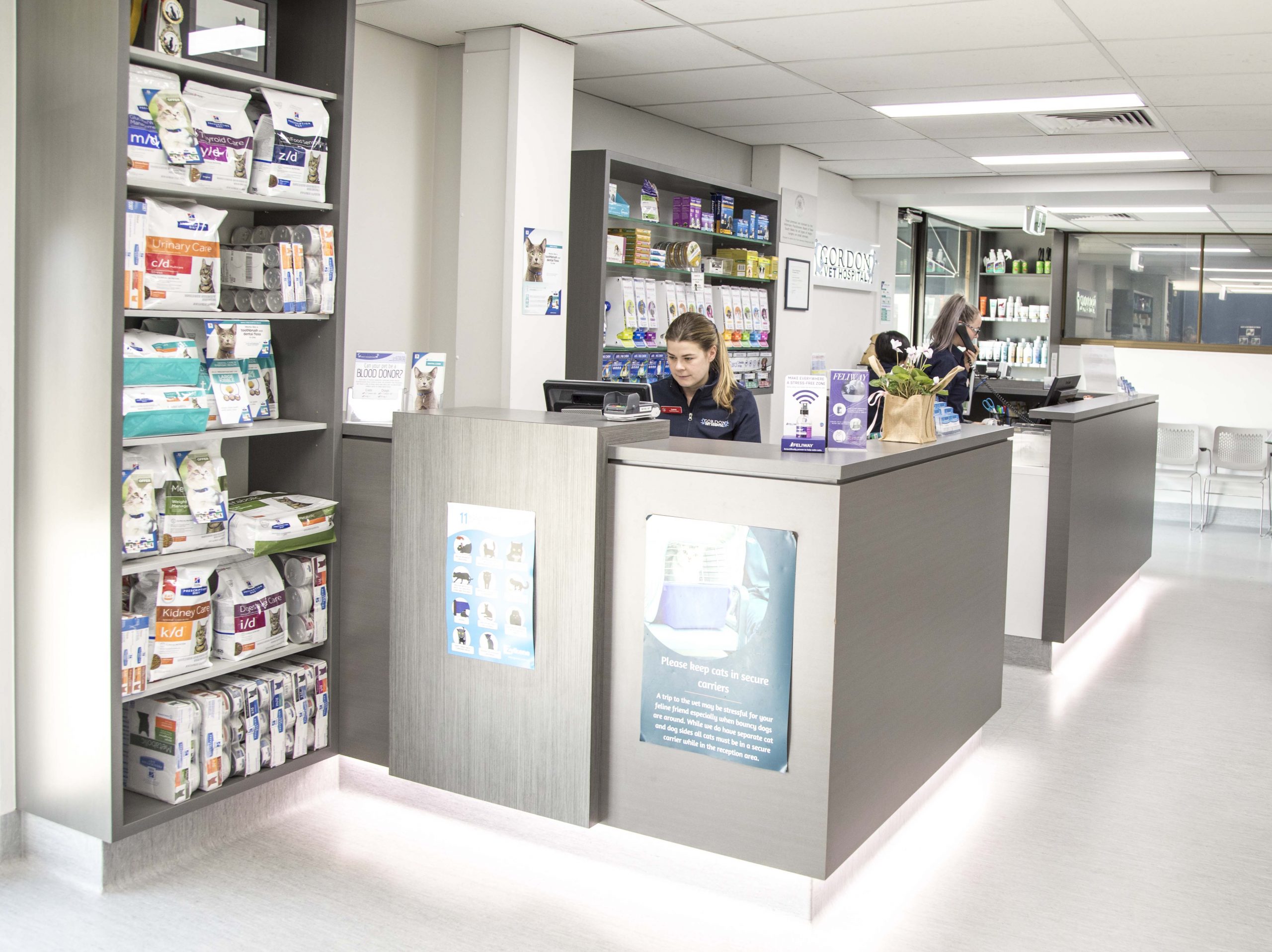 Opening Hours & Emergencies
Monday to Friday – 7am to 7pm
Saturday – 7:30am to 5pm
Sunday – 9am to 11am
Public Holidays – Closed
For after hours emergencies, please call our phone number 9498 3000 for details on what to do. Over the weekend or for critical cases, we utilise NEVS (Northside Emergency Veterinary Service). This is a new, purpose built hospital located at 16 Myoora Road Terrey Hills. Please note this is a NEW location as of November 2023.
To minimise your waiting time we request that you make an appointment for your pet. It is rare to be kept waiting for longer than 5-10 minutes to see the vet. Clients can request to see a particular veterinarian when making an appointment. This is encouraged to allow a more personal service and is particularly helpful when your pet has an ongoing problem.
To accommodate clients with busy work schedules animals can be left with us from 7am. Many people make use of this convenient facility for routine consultations such as vaccinations and examinations.
Call us to make an appointment on 9498 3000 or Book Online Here.
Easy Parking
We have plenty of available parking right at our front door. Enter from West St and drive up the driveway to park.
Client Feedback and Comments
We aim to provide the highest standard of professional veterinary care to our patients and appreciate your feedback. Please tell us of any suggestions you may have to improve our service. If you have any concerns or complaints, feel free to discuss this in confidence with David and Scott.