About Gordon Vet Hospital
Gordon Vet Hospital is an independently owned hospital that has been serving the North Shore for more than 40 years. We pride ourselves on  providing professional  pet care as well  as compassion and understanding to all animals and their owners. Our partners are Scott Lackenby and John Morgan, who are supported by a wonderful team of experienced, caring vets and nurses. Many of our staff have been at Gordon Vet for many years. Therefore, you are guaranteed to be greeted by a familiar face who knows you and your pet well. It is a place where you and your pet are made to feel welcome.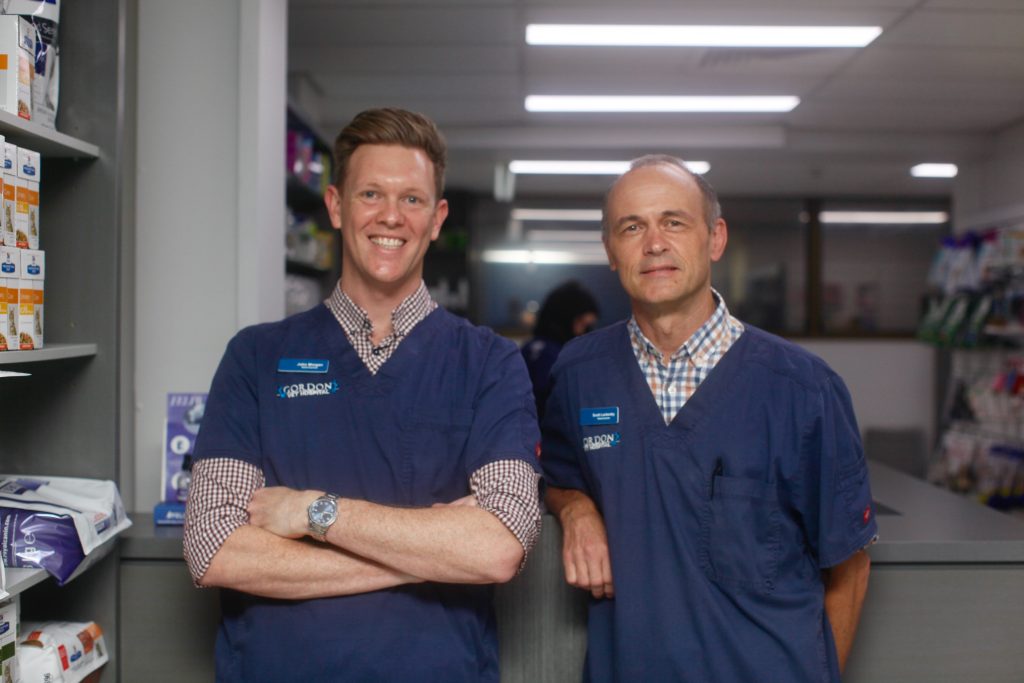 For your convenience, Gordon Vet is fully equipped with all the facilities, expertise and equipment for outstanding pet care – all under one roof. This means immediate results for you and better patient pet care. There is less reliance on expensive referral. On the one hospital site we have two operating theatres, radiology, ultrasound, a laboratory, dentistry and endoscopy.
Most of our vets have further qualifications and are able to provide expert, up to date pet care. Our nurses are also well qualified and have been selected for their ability to bond with your animals. They show genuine love and care. Our reception nurses have excellent customer service skills and an amazing ability to remember the names of all the owners and their pets, which makes people feel welcome.
Click here to meet 'Our Friendly Staff'
In addition, we are here for you every day of the year with long opening hours and an After Hours service during the week. There is ample parking right outside the door and we also provide a Drop-Off, House-Call and Pick-Up service. This means that you can drop your pet off for a check up and pick them up later.
Gordon Vet Hospital also has very comfortable cages for cat boarding.
We have regular Puppy Classes here on Sundays and David and Scott both have DAFF accreditation so can help if you are planning to travel overseas with your pet.