Dental Month Guessing Competition!
By Scott Lackenby | Dated August 3, 2014
In celebration of Pet Dental Month, Gordon Vet are giving away a spectacular prize! Simply 'Like' our page and guess how many teeth are in the jar. The closest answer will win a year's worth of worming, flea treatment, Hill's t/d dental food, and Greenies dental treats, as well as a vaccination and Proheart injection AND a dental kit for your furry friend! This comes to a value of up to $1000!
Simply click on the link below and follow the prompts to enter!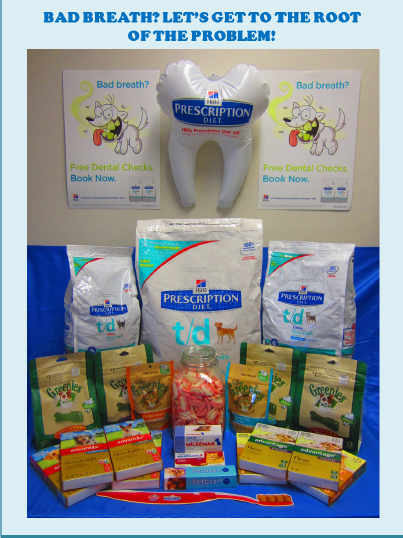 Full Terms and Conditions:
-Entries are accepted through Facebook only.
-Worming is provided on the three monthly basis, the amount of tablets varies with the weight of the animal.
-Flea treatment is provided on a monthly basis, meaning 12 vials will be awarded.
-Hill's Prescription Diet t/d food has a limit of 90kg being awarded throughout a 12 month period.
-Mars Greenie's sizing will be determined by the cat or dog's size and distributed at an average amount of 2x Greenie's chews per week over a 12 month period. Exact amount will be determined based on the breed of the winner.
-The vaccination and Proheart injection is only valid for a 12 month period. A C3 or C5 vaccination is awarded to dogs, an F3 vaccination is awarded to cats. This includes a consultation with a vet and a health check. Cats cannot receive a Proheart injection.
-The dental pack is not provided as an annual prize, but a one off award.