Pet of the week is little Honey
By John Morgan | Dated August 9, 2017
Pet of the week is Honey. You may remember her from a recent post where we mentioned that she was going to have her teeth cleaned. Honey is a lovely little dog who recently underwent a general anesthetic in order to have a dental scale and polish at Gordon Vet.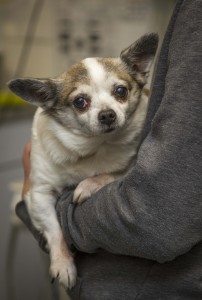 As with humans, pets can develop a build-up of plaque and tartar build-up and also suffer from gum disease. Left untreated, dental disease can lead to more serious health complications, some of which may extend far beyond your pet's teeth. There are several reasons to keep up with dental hygiene in your pet including a reduction of bad breath, decreased pain when eating, and an increase in the general health of your pet.
As you can see from the photos, the clean made a large difference in Honeys teeth.
Just look at those pearly whites now!