Navigating Pet Insurance
By Scott Lackenby | Dated September 26, 2014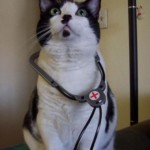 Pet Insurance is becoming increasingly popular in the Pymble area, as well as Sydney wide. This has lead to many insurance companies being formed or extending their services to offer of pet insurance.
Pet insurance is definitely recommended for pet owners to research, as it gives them a financial safety net, should emergencies or illness occur for their pets.
The link below directs to the Pet Insurance article, detailing how to choose the right policy for you, and also the exceptions and waiting periods that apply throughout the pet insurance industry.
Click here to view the complete article on our 'Downloads' page.