Layne Craig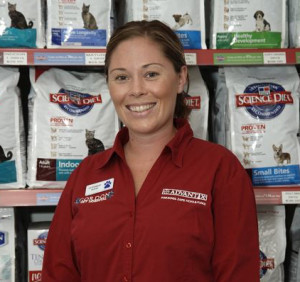 Layne joined the Gordon Vet team in 2001 and has been Head Veterinary Nurse since 2004. She grew up around animals, surrounded by pets at home and also regularly visited her relative's farm near Dubbo where she worked with cattle, sheep and later pigs!
Layne is a very familiar face at Gordon Vets for all of our clients as she mainly works in our front reception. She is amazing at remembering the names of so many animals and their owners! With a strong retail background, Layne's customer service and people management skills have always been exceptional. Alongside Katrina and Emma our reception staff ensures that your visit to Gordon Vets is a pleasant one.
Behind the scenes, Layne has several responsibilities as Head Nurse. She trains and mentors staff, manages stock and invoices and is involved in hospital marketing. Layne is also a very capable nurse when called upon.
In her spare time, Layne loves hanging out with her 4 dogs and planning exciting travelling adventures. This year she is heading off to Europe, primarily Spain and then sailing in Croatia for 5 weeks.