Laura Topham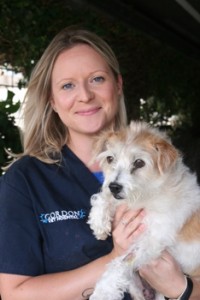 Laura is our joint Head Surgical Nurse and joined Gordon Vet in 2013. She is from a small town called Chelmsford in Essex, England and has been vet nursing for 11 years. Laura completed her Royal College of Vet Surgeons nursing certificates in 2008 and became a Registered Vet Nurse (RVN). She later gained certificates in Surgery and Anaesthesia.
Laura came to Australia to travel and work, starting off at a specialist centre in Queensland and now settling in Sydney. She loves the Aussie lifestyle of living by the beach, kayaking and barbeques!
Laura also enjoys seeing native Australian wildlife when it is brought into Gordon Vet. She has a lovely Dalmatian called Charlie but unfortunately he is too old to make the trip from the UK!