The importance of Juvenile Health Checks in Cats and Dogs
By John Morgan | Dated July 6, 2020
As with their human family members, it is important for young, growing cats and dogs to be checked regularly. At Gordon Vet Hospital we recommend a physical health check between the 6 month health check (and/or desexing) and the next vaccination to ensure tip-top health while they are young and as they advance into adulthood!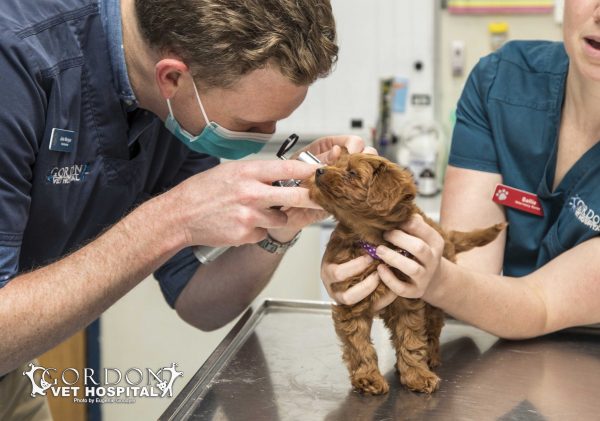 Dogs:
We recommend seeing your dog for an adolescent health check when they reach 9-11 months of age. This allows us to examine the alignment of teeth and if all the deciduous (puppy) teeth have fallen out. We also discuss diet and look at the possibility of moving to an adult maintenance diet. Your dog may have heart murmurs that need reviewing at this time to see if they have disappeared, or changed since the last visit. We will also have time to discuss your dog's behaviour and review any new, unwanted behaviours that some teenagers love to display!
Cats:
We recommend seeing your cat for an adolescent health check when they reach 9-10 months of age.  This check is an important opportunity for us to examine how your cat is growing and to determine whether it is appropriate to start transitioning them onto an adult maintenance diet.  This is also an important check to assess how your cat's teeth and gums are developing post-teething, as this is a common age when genetic forms of gum disease will manifest.  We will also touch base with you regarding your cat's behaviour, to ensure there are no naughty habits developing.