Wildlife Wednesday! The Tawny Frogmouth
By Janie Goodyer | Dated August 23, 2017
It's a common misconception that the Tawny Frogmouth is a species of Owl, but this is not actually true. Tawny frogmouths are more closely related to the nightjars. While they may look similar to some species of Owl, there are several differences.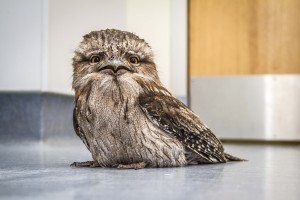 A Tawny Frogmouth's feet are Slender, weak and used only for perching as opposed to an Owl's who feet are thick, powerful and used to catch and kill prey. When Tawny's roost, they are generally out in open, relying on ability to look like a branch when threatened by predators. Owls normally hide themselves in thick foliage, and will be mobbed if discovered by other birds. The eyes of an owl also face forward, while the eyes of a frogmouth are located on the side of its head.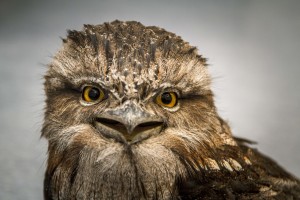 There are three different species of Frogmouth; the Marbled, Papuan and Tawny. The bulk of the Tawny Frogmouth's diet is made up of nocturnal insects, worms, slugs and snails. Small mammals, reptiles, frogs and birds are also eaten. Most food is obtained by pouncing to the ground from a tree or other elevated perch. Some prey items, such as moths, are caught in flight, which has led to many unfortunate instances of birds being hit by cars while chasing insects illuminated in the beam of the headlights.
The Tawny pictured was bought into Gordon Vet by a concerned member of the public after it was hit by a car. Fortunately, it was just a little bump, and he was able to be re-released where he was found after an overnight stay in hospital.