Pet of the week this week is Daphne and her little litter of kittens
By Janie Goodyer | Dated December 20, 2017
Daphne was found as a stray by Nurse Sarah. She was continually returning to Sarah's home in search of food and affection. She was not wearing a collar and looked a little scruffy and somewhat bloated in the tummy, but still underweight. After a couple of days of the cat returning to the front door, Sarah picked her up and bought Daphne into the vet for a check-up.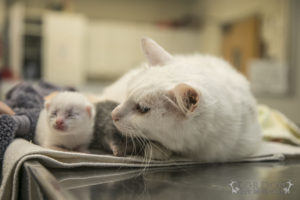 The vet suspected right away that she was most likely at very late stage of pregnancy. An ultrasound was performed and confirmed that she was indeed pregnant, and most probably due within the next few days.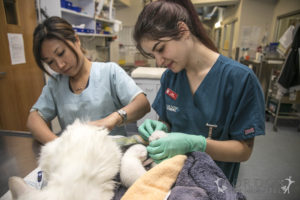 So Sarah bundled Daphne up and took her back home where she set her up in a warm, comfortable space with access to fresh food and water and a clean place to have her kittens.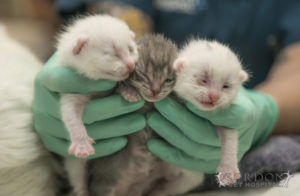 It was only 3 days later that Daphne gave birth to three kittens, two boys and one girl. They have all come into the hospital for a check-up and are doing well, their eyes are opening and they are growing well. Well done to nurse Sarah!