Mango, a young cat who has quite a story to tell!
By Janie Goodyer | Dated May 2, 2018
Mango, a young domestic long hair has quite the story to tell. He is a much cherished member of his family, but he has a passion for adventure. One day he decided to go and explore the local area, but became lost along the way and was unable to find his way back home. It was urgent that he was found as he and his mum were due to move to Perth. Unfortunately, after searching tirelessly for weeks, his Mum feared the worst and needed to go through with her big move across the country.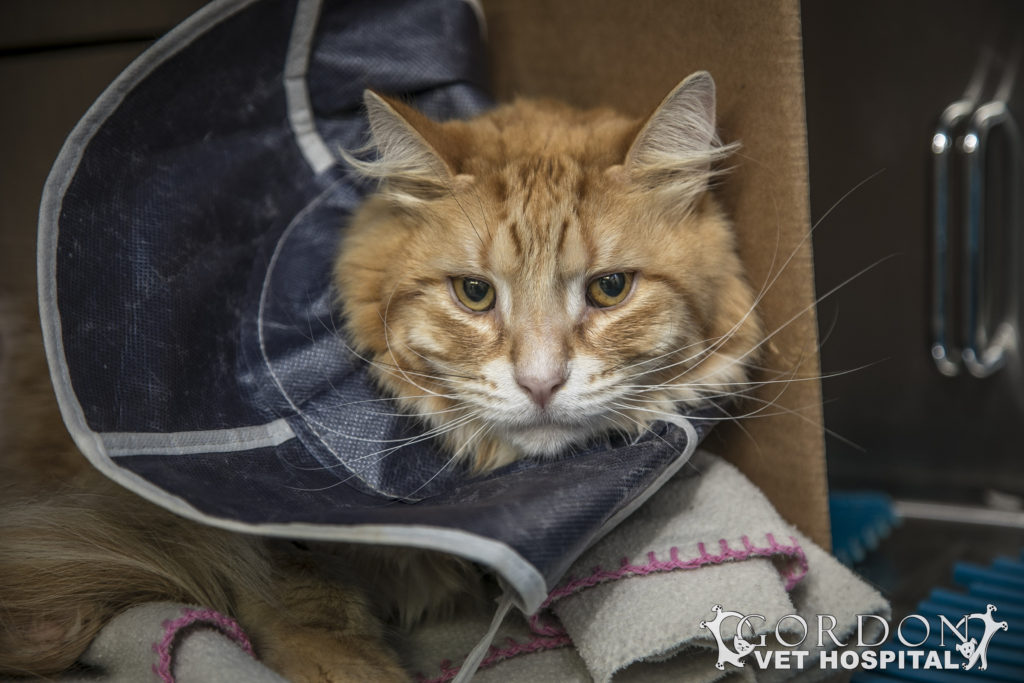 A few weeks after Mangoes Mum had made her move, we received a phone call saying that Mango had been found on the doorstep to his old home, and that he was not in a good way. He was extremely thirsty and hungry and had lost a substantial amount of weight. Mango was bought into Gordon Vet as was seen to immediately. Not only did he lose a lot of weight, but he also had sustained a serious injury to his leg. Mango suffered an open fracture to his back right leg where the bones were visible through the skin. Unfortunately, the wound became infected and necrotic as it happened while Mango had gone walkabout.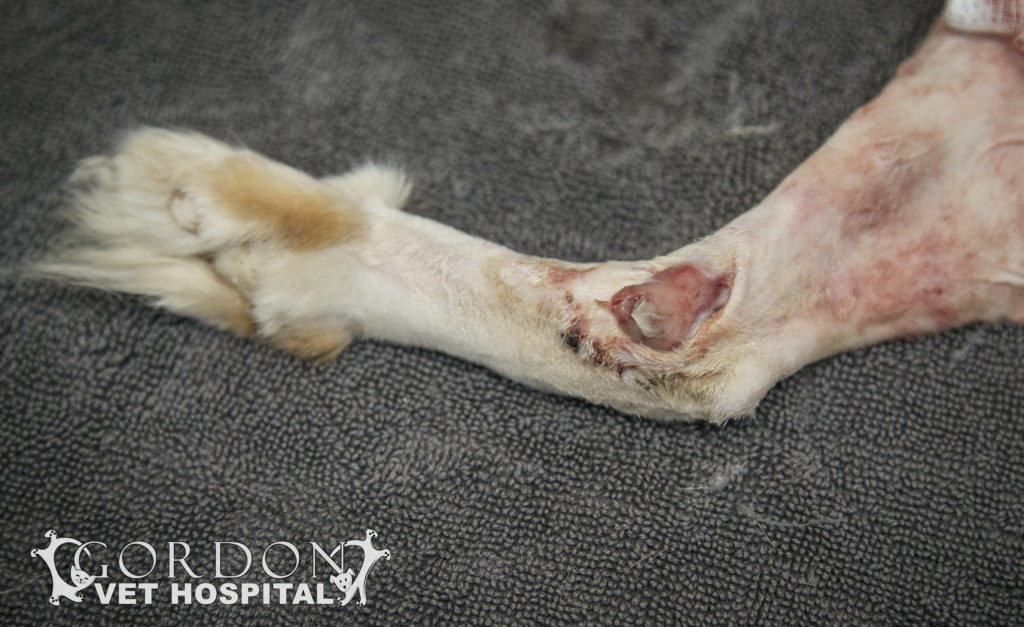 It is unknown how the injury occurred, and apart from an elevated temperature and his obvious injury, Mango was otherwise doing ok. He was given pain relief and his leg was bandaged until we could contact his owner, as Mango had not visited Gordon Vet before. The next day, after speaking with his owners we went ahead with some blood tests and x-rays to see the full extent of the break and to assess what could be done to help.
The x-ray showed a serious break and the decision was made to amputate, but Mango would need some rest and relaxation (and medication) before he would be well enough for surgery. He was in hospital for three days before vet felt that Mango was strong enough to undergo such a big procedure.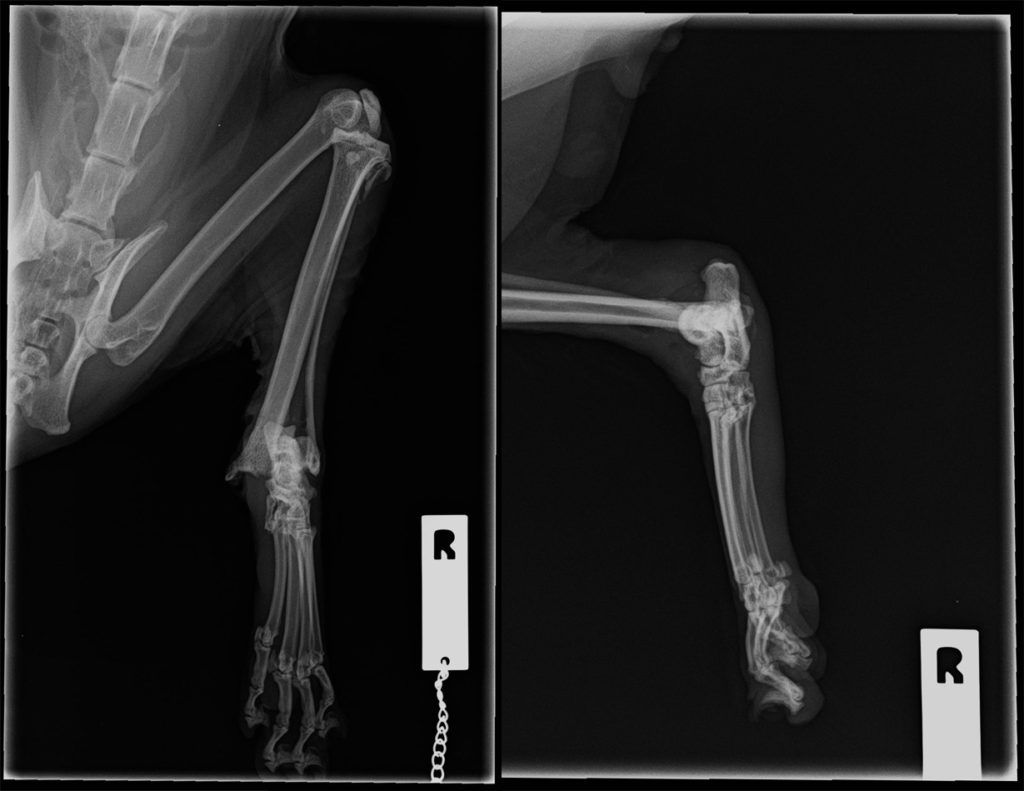 Once the amputation was complete Mango had another stay in hospital so that the wound could heal and he could get back more of his strength. Mango proved to be a very well-mannered hospital patient, and was very tolerant of all the Vets and nurses fussing over him during his time of such intensive treatment. It only took him about 6 days before he was up and walking around as if nothing happened! The time came when he was able to go home, but home was in Perth! His dedicated owner organised for a carer to collect and care for him until his staples could be removed and he was fit to fly. It wasn't long before Mango was boarding a plane to his new home on the west coast! We wish Mango and his mum all the best, but hope he decides to settle for the quiet life!