Leptospirosis Outbreak North Shore Sydney August 2020
By John Morgan | Dated August 30, 2020
Leptospirosis is a highly infectious disease carried by rodents and spread either by direct contact or stagnant, contaminated water. Dogs are at risk of contracting this disease in certain areas of Australia – especially in the north and near dairies. Cats are rarely infected. The symtpoms are highly varied but include vomiting, lethargy, fever and bleeding abnormalities.
There has been one confirmed leptospirosis case in a dog in Crows Nest and another in Paddington in the last 2 weeks. These dogs both passed away as a result of these infections within a few days of presentation to their veterinarians in those areas. At this time Leptospirosis has not been diagnosed in dogs or cats presenting to Gordon Vet Hospital.
This disease has serious zoonotic potential and pet owners should be very careful if they suspect the disease and contact us immediately.
It is currently being recommended that:
Dogs living in or travelling to within 5km of Artarmon are vaccinated (see map below)
Dogs living in or travelling to the inner city are vaccinated
Access to rats and stagnant water should be limited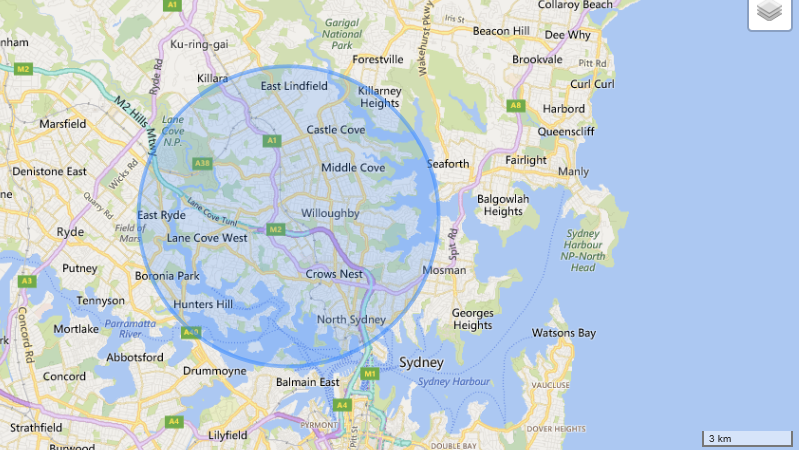 Based on these recommendations Gordon Vet Hospital advises that all dogs that live or are are likely to travel to the areas above or spend any amount of time there be vaccinated against Leptospirosis. This vaccination is administered subcutaneously and needs to be boosted 1 month after the initial vaccination. Please be advised this is not a standard vaccination and can be discussed with a vet at the time of a visit or during routine vaccination.