Joey's Pet of the Week – Otto's Failed Fishing Expedition
By admin | Dated 三月 11, 2016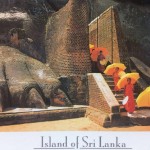 Hi everyone! How are you all? What have you all been up to? It's been a busy week here at GVH. Hasn't the weather been lovely and sunny?!? Certainly a fantastic start to Autumn. I got a postcard from Dr Matt all the way from Sri Lanka!! He's been visiting lots of temples and plantations and is really enjoying the food. At Sigiriya, an ancient rock fortress in the Central Province of Sri Lanka, there is a giant stone gateway that was built in the shape of a lion. I have a meeting with some architects to see if we can build a giant stone Joey at the doorway here. I'll keep you posted!
My star this week is Master Otto, a cheeky 13month old Dalmation from Pymble. Otto's Dad came home to find his fishing equipment strewn all over the place and Otto with a fish hook stuck in his lip. Otto's Dad was worried that there may be other bits of his fishing equipment missing and that Otto may of eaten them. Dr Sam Lackenby admitted Otto to have the fish hook removed and to Xray Otto to make sure he hadn't eaten anything.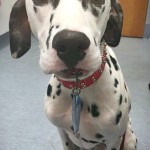 Dr Sam was able to remove the fish hook easily and there was nothing seen on the Xray, so it looked like Otto was in the clear!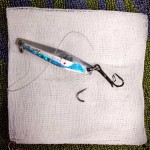 He was sent home with some antibiotics to cover him for possible infection, and was made to promise to discuss any further piercings with his Dad before he went ahead with it!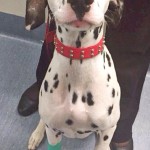 Well, better go. Hope you all have a great weekend. I'll catch you all next week. Meows for now, love Joey xoxo