From Bella to Bailey and Luna to Lucy, the 10 most popular dog and cat names!
By John Morgan | Dated October 8, 2019
Ever wondered if your furry friend has a truly original name? Thanks to pet insurance provider, PetSure, we can help you find out! Below we have the top 10 names for males and females for dogs and cats from 2013-2018 based on pet insurance policies.
Dogs:
| | | |
| --- | --- | --- |
| | Male | Female |
| 1 | Charlie | Bella |
| 2 | Max | Ruby |
| 3 | Buddy | Molly |
| 4 | Archie | Coco |
| 5 | Oscar | Lucy |
| 6 | Toby | Daisy |
| 7 | Ollie | Rosie |
| 8 | Milo | Lola |
| 9 | Cooper | Millie |
| 10 | Bailey | Roxy |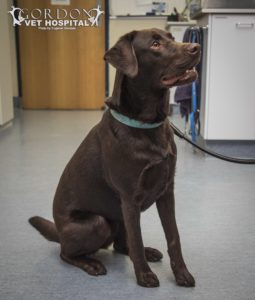 Cats:
| | | |
| --- | --- | --- |
| | Male | Female |
| 1 | Charlie | Bella |
| 2 | Oscar | Luna |
| 3 | Max | Coco |
| 4 | Leo | Molly |
| 5 | George | Mia |
| 6 | Simba | Lily |
| 7 | Jasper | Cleo |
| 8 | Milo | Missy |
| 9 | Tiger | Misty |
| 10 | Archie | Lucy |