Does My Pet Have Ticks? Signs That Your Pet Is Suffering From Tick Paralysis
By John Morgan | Dated September 28, 2020
What are the signs?
Ticks in our area cause more than just irritation and discomfort for our furry friends – the problem can quickly become very dangerous. Typically taking between 3-4 days to show, the symptoms of paralysis tick neurotoxin poisoning vary between different animals and begin mildly but will progress over time and can ultimately lead to death.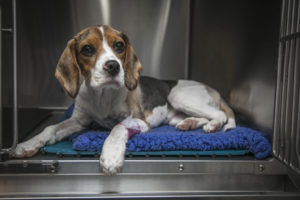 If your pet is showing one or more of the following symptoms, make sure to seek treatment immediately.
1. Eating difficulties
Tick paralysis usually causes a paralysis of the larynx and oesophagus, and causes pets to lose the ability to swallow food and water which can very quickly cause extreme dehydration and weakness. If you have noticed your animal refusing to eat, vomiting or regurgitating food it may be an early sign of tick paralysis.
2. Voice change
Paralysis of the throat is also usually evident in a change in the animal's "voice". If your pet's barks or meows have become hoarse, strained or even just a different pitch, they may be suffering from the effects of a paralysis tick. 
3. Limb weakness
Pets suffering from paralysis tick will gradually experience partial loss of muscle movement, and if not treated immediately, may eventually lose all muscle movement. In cats and dogs, this paralysis and weakness is particularly prevalent in the hind limbs.
4. Lack of coordination
Along with weakness, you may notice your pet moving and behaving strangely. Due to the paralysis tick's impact on the muscles and nerves, many animals' reflexes become poor and they can lose coordination and balance.
5. Breathing Problems
For pets suffering from tick paralysis, respiratory muscle paralysis and complications such as aspiration pneumonia reduce their ability to breath effectively. Keep an eye out for slow, laboured breathing, coughing and panting as they may be indicative of a more serious issue with your pet's health.
6. Life Threatening Paralysis
If your pet goes untreated for too long, the neurotoxin can cause paralysis of the heart muscles. This results in shock and can lead to death. Make sure you keep a close eye on your furry friends and seek help as soon as you start to see the above key symptoms to ensure that your pet gets better as soon as possible.
 
Is your pet at risk?
Although ticks affect pets all around the world, here in Australia our animals are exposed to the dangerous paralysis tick (Ixodes holocyclus), and unfortunately these critters are often found crawling about very close to home.
The paralysis tick is usually hosted by possums and bandicoots, which puts areas of bush and native wildlife along Australia's humid east coast at high risk, especially between August and February. If you and your pet enjoy walks through the national parks and bushland of Sydney's North Shore and even in the grasses of your own backyard, it is important to be aware that ticks can crawl, drop and grab on to your animal with ease.
Prevention and protection
Prevention of tick paralysis has been improved by extremely effective medication that kills ticks within hours of attaching. We stock many different products that help reduce your pet's risk of getting tick paralysis so make sure you get in touch or ask us next time you are in!
Being aware of the high risk areas and seasons and regularly checking your pets are vital steps to preventing your beloved furry friend from suffering tick paralysis, although given the high risk of many residential areas, the time may come when you notice a tick that needs to be removed. The tick's long mouthparts can make removal a tricky process so if you haven't had experience make sure you call Gordon Vet Hospital and we can help you out!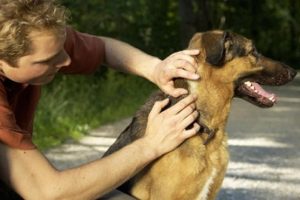 It is, however, possible to remove a tick at home using tweezers or the specially designed Tick Twister, both of which can be used to break the tick free from as close to the skin as possible. This prevents any further toxins from being released or the tick from burrowing any further. After removal, the area should be cleaned with antiseptic such as betidine (not Dettol(R)) and the pet should be rested and given reduced amounts of food and water.
Even after a tick is removed, symptoms may start to manifest, so watch your pet carefully and seek a paralysis tick treatment as soon as you notice those symptoms progressing.
 
Treatment
Recovery from a tick bite can be a long and unpredictable process and usually includes the administration of an antitoxin, the provision of intravenous fluids and careful monitoring of food and water intake. More severe symptoms may require radiographs, intravenous antibiotics, blood gas analysis, intubation, and ventilation. The sooner your pet receives treatment, the faster and less painful the recovery process will be so do not hesitate to reach out and ask for help.
 
Callout : Call Gordon Vet Hospital today for expert care
Here at Gordon Vet Hospital, we treat tick paralysis with care and experience. Upon receiving your call, we make sure that your pet is treated as a priority, receives any emergency care necessary and is treated with care and kindness throughout the entire process.
Call us on (02) 9498 3000 to find out more or book a session with our friendly professionals. And remember, our pet ambulance is always on call if you need extra transport or immediate help.