Changes to Compounded Medications
By John Morgan | Dated September 21, 2020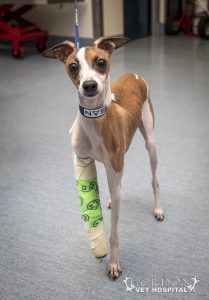 At Gordon Vet Hospital we regularly work with suppliers to provide the best possible care for your furry friend. A recent restructure of our compounding services means a few changes if you have been buying compounded products from us:
We will no longer have compounded products from BOVA sent to the clinic for pick up. They will be sent directly to you after you have paid the invoice with BOVA directly.
A script fee will apply for dispensing of compounded medication which we fill online. There can be repeats on these scripts at the veterinarian's discretion.
BOVA will be your point of contact for any product issues or delays in supply once the script is filled.
There will be a change in the amount that you pay for compounded medications but in most cases this will be less than what you are currently paying. Any increase in price reflects that we have been charging less than the cost price of the medication.