Are there frogs in your backyard?
By Helen Burns | Dated February 1, 2021
When we graduate as vets we are trained to treat a wide variety of species, ranging from fish through to birds and reptiles, wildlife, farm animals and companion animals, plus we have a little bit of knowledge about marine mammals and zoo species. With time, most vets end up focusing on a smaller number of species, so that we can become more proficient at the animals that we treat regularly.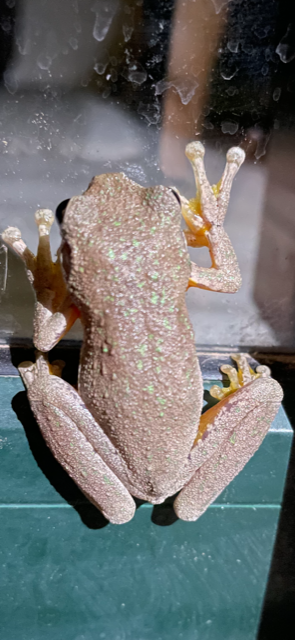 There are however some species that we don't have much experience at all in treating, and one of those species is frogs! Perhaps that just makes them all the more interesting to us?! 
Australia has 240 species of frogs ! These cute little creatures are very much impacted by the health of their local environment, and in fact many of them are under threat. In response to this, and to gain more information about where the various frog species are located, and at what time of year each species calls (or croaks !), the Australian Museum has set up an app called Frog ID. 
I've been using the app a lot recently, and it really is interesting for an animal lover and nerd!
Basically, you record frog sounds that you hear at home or wherever you are, and submit them via the app. You are then immediately given a selection of suggestions for the frog that you have just recorded, with a recording of each possible frog's call to compare to your own recording, plus information about what they look like and where they are usually found. After selecting the frog species that you think you may be hearing, you can submit your recording to the Australian Museum, and the researchers there will get back to you with the identity of the frog that you are hearing, plus a whole bunch of information about it. 
Since I began using the app, I seem to hear frogs everywhere I go, and maybe that's not a bad thing!