Animals get stressed too!
By Scott Lackenby | Dated June 29, 2017
Recent studies have shown that up to 25-30% of animals that visit a Vet Hospital can have anxiety.
To try and explain, it is important to look at the definitions of stress and anxiety.
STRESS – is a normal response to something that upsets your normal balance in life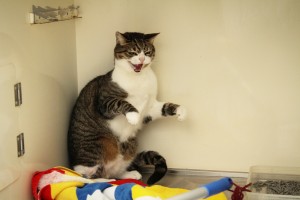 ANXIETY – is a reaction (feeling such as worry) to that stress
There has been a lot of work done by Veterinarians, behaviouralists and trainers in the last 5 years to try and improve the understanding of anxiety in animals so that we can pick up on the clinical signs and then treat those accordingly. Only 15-20 years ago, we would all laugh if anyone dared to say "My dog has anxiety!" but these days it is a real phenomenon.
Here at Gordon Vet Hospital we take behavioral medicine very seriously and try to make the animals feel safe, secure and their visit/treatment as stress-free as possible.
We have attended the recent behaviour conference and are keeping up-to-date with the latest information available to best manage our cases.
As of July 1st, 2017 we are endeavoring to improve the waiting area for our incoming patients with separate entrances and waiting areas for cats/dogs so that they will not get upset before being examined. Our hospital is becoming a "Stress Free Zone" using feliway and adaptil plug-in diffusers that slowly release a pheromone to calm animals. This is not toxic and humans cannot detect the smell but animals certainly feel better after being in its presence. We are already using these diffusers through our vet clinic to make their stay more comfortable and relaxing.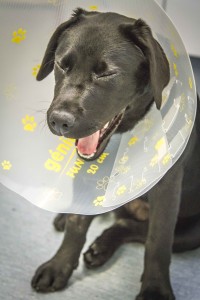 If you feel that your pet is showing any signs of anxiety (these can vary from inappropriate toileting, barking incessantly, excessive grooming etc) please do not hesitate to ask one of our friendly staff for advice or a consultation. Whilst the treatment is often not a quick fix, there are many new ways of managing behaviour/anxiety to make everyone's life better!!