A Ku-Ring-Gai Veterinary Community Guide for Owners
By admin | Dated August 8, 2013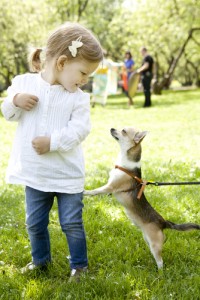 The Ku-Ring-Gai region is a great area to own a pet and this community guide, written by a local Ku-Ring-Gai vet, aims to give pet owners an overview of responsible pet ownership as well as helpful tips to pet owners who are living in the area. Local knowledge of the environment can influence your pet's health and well-being so be sure to keep in touch by signing up to our newsletter on our website at www.gordonvet.com.au.
General information on pet ownership in the Ku-Ring-Gai area
The Ku-Ring-Gai Municipal Council requires all cats and dogs that were born after 1st July 1999 to be microchipped. Microchipping can be performed by your local Ku-Ring-Gai veterinary surgeon by booking an appointment on (02) 9498 3000. It is a simple procedure involving an injection and some paperwork. If you need to update your address details, this can be done via a form on the council's website at http://www.kmc.nsw.gov.au/Services_facilities/Basics/Animals/Register_your_pet – always ensure that there are two valid phone numbers and your address is current.
Registration is a separate process to microchipping and must be done by filling in some paperwork and paying for lifetime registration. The form can be found on the council's website. It is cheaper to register a desexed pet, so ensure you have a desexing certificate from your local Ku-Ring-Gai vet. Registration can be carried out after desexing at around 6 months of age.
Off-leash dog parks in the Ku-Ring-Gai area
Dog owners in the Ku-Ring-Gai area have plenty of areas dedicated to exercising their dogs, with a total of 21 parks and off-leash dog areas where dogs are authorised to be let off their lead. It is illegal to allow dogs to be off-leash in all other public areas, even if your dog is well trained. This extends to bushland, where most pets are not allowed.
A few of the off-leash dog parks are listed below:
◦Bicentennial Park, corner Lofberg Road and Yanko Road, West Pymble
◦Claude Cameron Grove, corner Kintore Street and Westbrook Avenue, Wahroonga
◦Kissing Point Village Green, corner Vernon Street and Kissing Point Road, South Turramurra
◦Sandakan Park, Du Faur Street, North Turramurra
◦Roseville Park, Chelmsford Avenue, Roseville
For a more extensive list, refer to the Ku-Ring-Gai Municipal Council's website at http://www.kmc.nsw.gov.au/Services_facilities/Basics/Animals/Off-leash_dog_parks.Always remember, not all dogs are suitable for off-leash dog parks, particularly overly anxious or aggressive dogs, which may exacerbate their behaviour issues if they are put into a situation they are not comfortable with. It is important that dogs are under the effective control of a competent person at all times and always clean up after your dog and dispose of dog litter in the bins provided.
Pet Emergencies
If your pet requires urgent veterinary attention, contact your local Ku-Ring-Gai veterinary emergency team on (02) 9498 3000. Dr David Owen at Gordon Vet Hospital is available most evenings for after-hours emergency cases and if he is not available, an alternative emergency number will be available to call on our answering machine message.
There is a large range of specialised equipment and materials needed for the quick diagnosis and treatment of critically ill animals. Here is just a small selection.
 Ventilation unit
 Breathing monitor
 Nasal oxygen supplementation unit
 Laryngoscope and emergency intubation kits
 Blood pressure monitor
 Oxygen saturation & heart rate stat machine
 Laboratory for blood gas, coagulation and other critical care tests
 Heating unit (cocoon heating system)
 Suction unit
 Endoscope (eg to retrieve objects stuck in throat)
 Blood & plasma transfusion pumps
 Emergency "crash" cart (emergency drugs such as adrenaline)
Tick Toxicity in the Ku-Ring-Gai area
The paralysis tick is responsible for hundreds of tick toxicity cases seen by Ku-Ring-Gai veterinary staff every year, with the worst season being spring and summer. Contact our knowledgeable vet staff to find out the latest on tick prevention on (02) 9498 3000 or drop in at 19 Ryde Rd, Pymble (corner West St), there is parking on the premises.
Tick toxicity signs include:
– A change in your pet's voice (vocal chords become paralysed)
– Vomiting/regurgitating food
– Wobbly back legs and inco-ordination
– Reluctance to get up from a sitting position
Animals showing ANY of these signs should be seen by one of our Ku-Ring-Gai veterinary staff urgently as the earlier they are treated with the anti-toxin, the better the chances are for survival. Any delay in treatment can lead to devastating consequences.
Dog and cat boarding
Boarding facilities in the immediate Ku-Ring-Gai area are limited due to space, but your local Ku-Ring-Gai vet team at Gordon Vet Hospital will be happy to board your cat or small dog in their comfortable, air-conditioned accommodation. There are luxurious new cat boarding accommodation complete with a play area. Gordon Vet Hospital also regularly board animals requiring medication or diabetic animals needing insulin. Their boarding service is particularly useful for geriatric animals that need to be closely monitored for any problems while their owners are away. The dog quarters are completely separate from the cat quarters and there is a double sound-proof door separating the two areas to minimise stress.
For larger dogs requiring boarding, we suggest you get a personal recommendation from a friend who has used a boarding facility in the area. It is also a good idea to inspect the premises prior to booking in. For longer stays, Akuna Care, which is located just outside of Sydney, has acreage and does home pick-ups for dog owners – check out www.akunacare.com.au or phone them directly on 02 4930 4452 for further information.
Puppy training
Puppy socialisation classes are a vital part of learning. Gordon Vet Hospital hold puppy classes on-site run by qualified dog trainers and instructors.Classes are held on Sundays at 10am for 1 hour sessions. We recommend puppies attend these sessions starting at between 8-16 weeks of age. These classes run once weekly for 4 weeks.For older dogs to continue training after their initial puppy classes, the Ku-Ring-Gai veterinary staff tend to recommend Get Smart Dogs atwww.getsmartdogs.com.au which are held at the St.Ives Showground.
Pet grooming services
If you are looking to have a regular grooming service by a professional grooming salon, ring Ku-Ring-Gai Dog House (Lex) on 9498 1703.
Some pets, particularly long-haired cats and anxious dogs require sedation or an anaesthetic to have their coat clipped. Your local Ku-Ring-Gai veterinary team at Gordon Vet will be happy to organise this on site. Usually if the pet has very long or matted hair and does not allow the owner to groom it, the dog or cat is best clipped very short in the form of a lion clip.
For further information from one of your local Ku-Ring-Gai veterinary practices, contact a staff member at Gordon Veterinary Hospital on (02) 9498 3000 or visit their website at www.gordonvet.com.au.